Paul White Company's Journey: A Legacy in the Making
The journey of Paul White Company has been one full of twists and turns, and as we celebrate the business's 50th anniversary, we wanted to take a look back at its evolution throughout the years.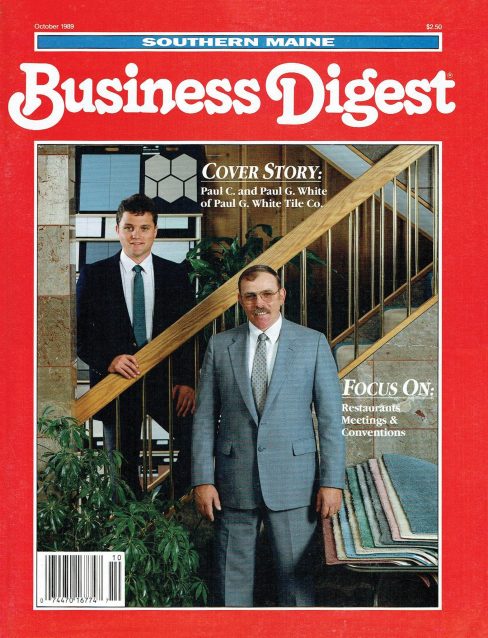 50 Years of Paul White
Paul White Company is a household name these days, and for good reason. Five decades is a long time to build up a stellar reputation, and it wasn't easy. The flooring company has been on quite the journey, right from the moment of its inception.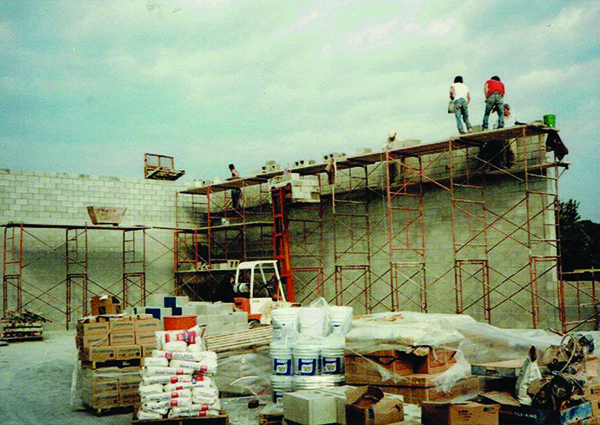 The Start of It All
In 1970, Paul G. White had an idea. A specialty, custom tile business based in Portland, that could provide a quality product with highly individualized service. It was no simple feat.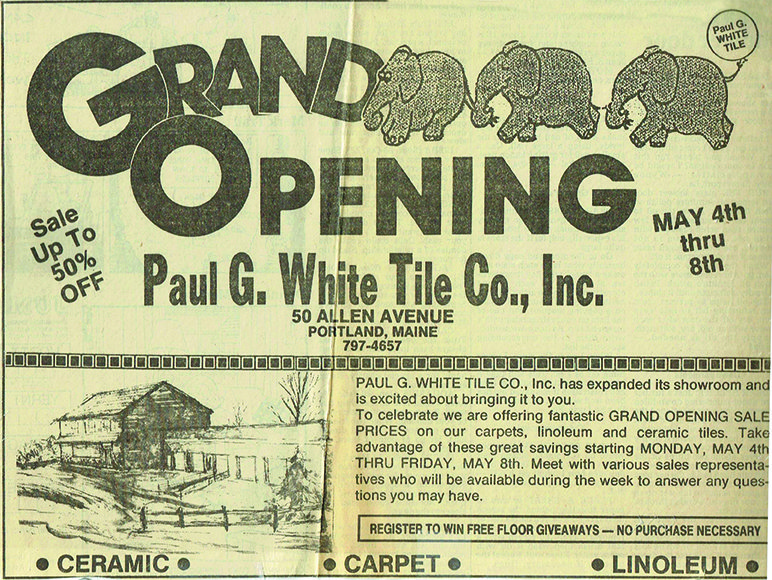 50 Allen Avenue
Before long, Paul's business had expanded, and construction began on what would eventually become the Company's lifelong home on Allen Avenue in Portland.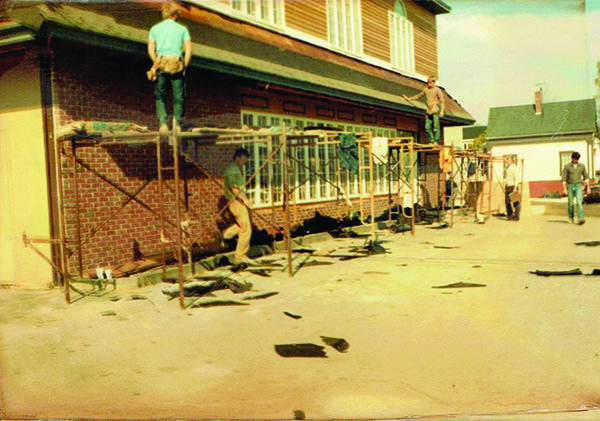 Relocating to 50 Allen Avenue gave the young company the perfect chance to grow their clientele and invest in more product offerings.
From Humble Beginnings to Praised Work
The evolution of Paul White Company is clearest when you understand where it all came from, and acknowledge the reliable folks who helped out along the way.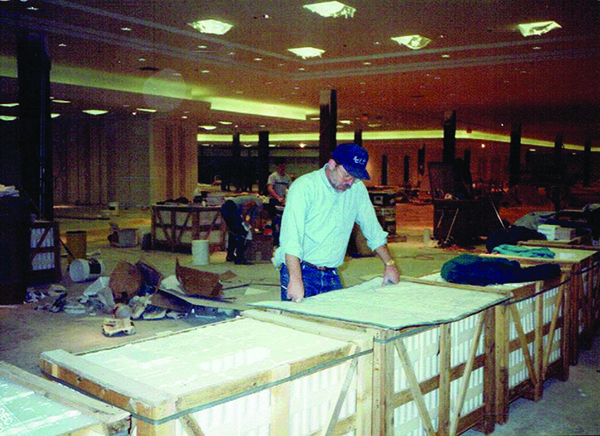 A Hard Day's Work
With so many products being sought after by so many clients, Paul White Company had to expand its employee base as well. To deliver on their promises they were known for, they needed all hands on deck.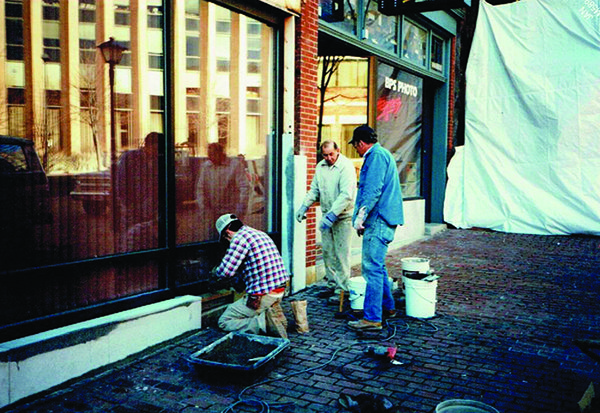 More moves to bigger commercial projects took place rapidly. Soon Paul White Company's work was on Congress Street, Monument Square and beyond. They were building northern New England from the floor up, and people took notice.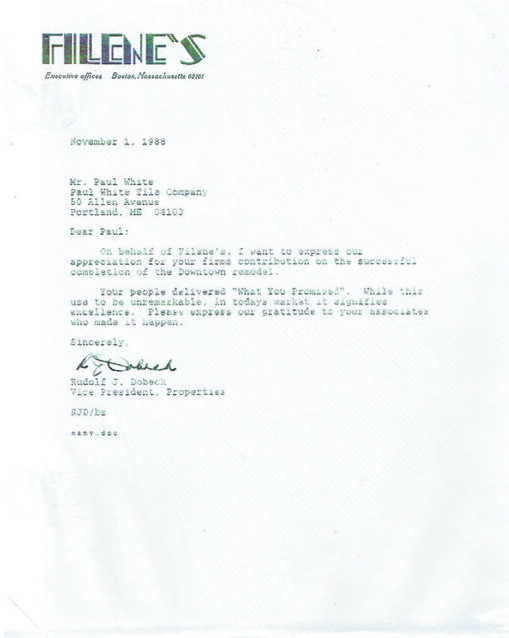 Recognition
The quality of Paul White Company's work was not lost on clients. Thank-you letters like the one above from 1988 were common. "Your people delivered what you promised. While this used to be unremarkable, in today's market it signifies excellence," the letter reads. "Please express our gratitude to your associates who made it happen."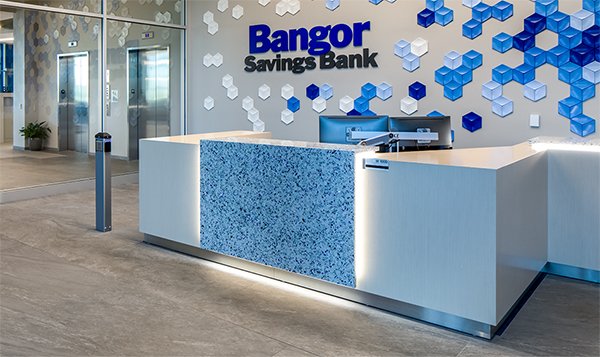 The Company now possessed the advanced technology which catapulted them into being Maine's #1 commercial flooring business. The excellence they had strived for over so many years was becoming a valuable commodity.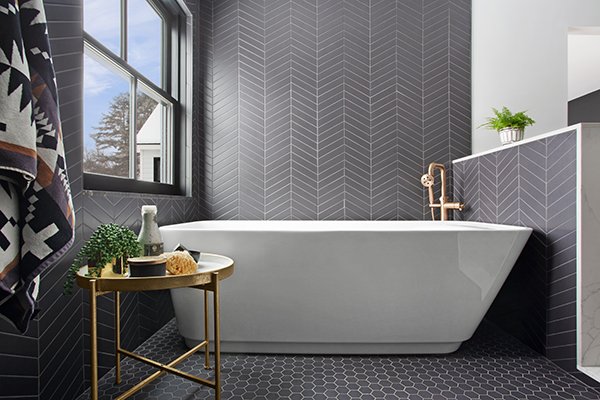 It's not just about floors; it's about fashion. Keeping up with trends and having an eye for artistic beauty. Yet another thing that set Paul White apart was their ability to stay on top of trends in the industry and use that to their advantage to create gorgeous interiors.
Our People and Community
Quality people produce quality work. This is true not only within a business like Paul White Company, but also within communities. And giving back to the community is something at the core of the Company's values.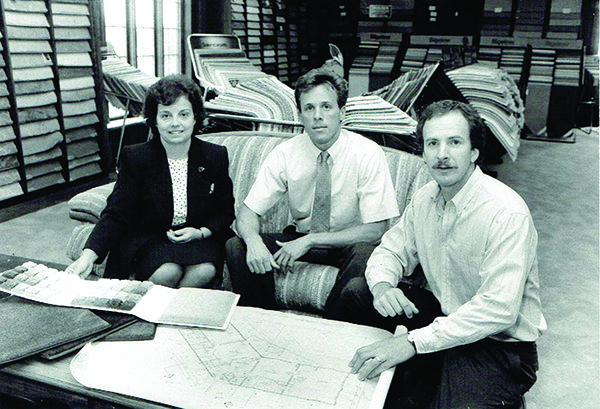 Planning, planning and more planning! The people of Paul White Company have never stopped working towards their dreams. In doing so, they needed more help as the business grew.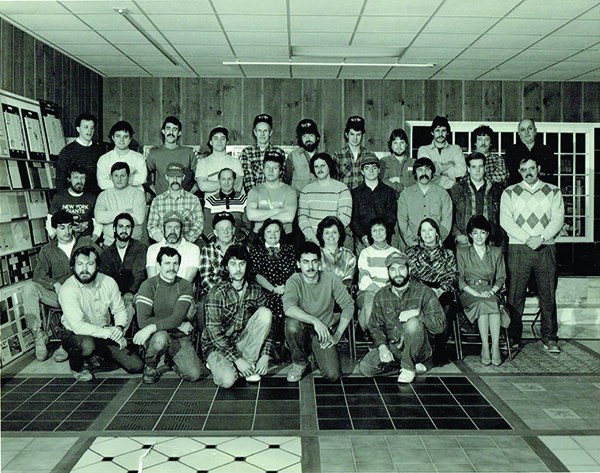 It wasn't long before the company had grown to dozens of employees with diverse responsibilities. Everything from general management, to installers, to sales representatives and beyond required talented staff.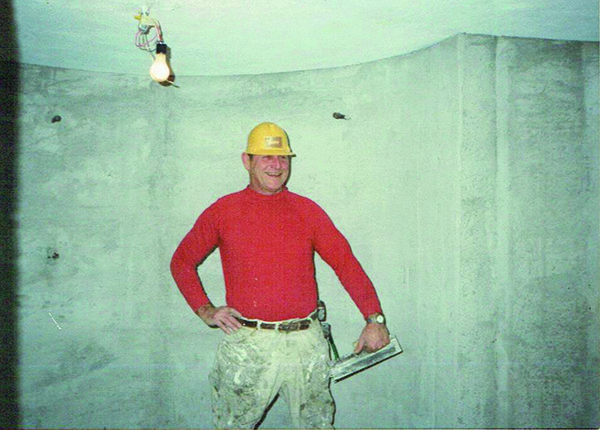 Every employee is important to the Company, from management to installers. Loyalty, creativity and humor bind them all together and make for a highly productive environment worth more than the sum of its parts.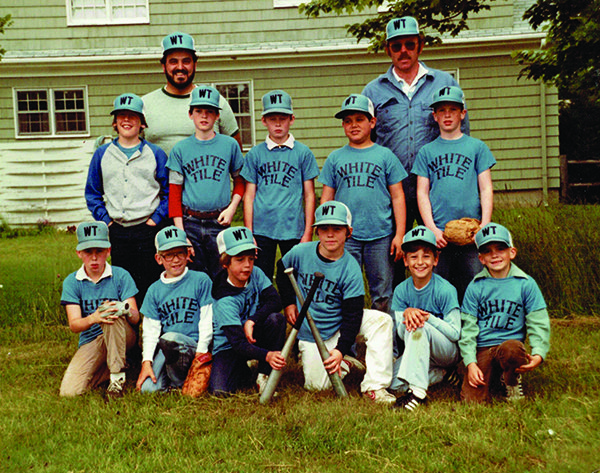 The White Tile Baseball Team
Giving back to the community is simply a part of how Paul White Company does business. Whether that be through hosting an event like a baseball game or affiliating with local charities, it's been instilled in the business's core values since the beginning.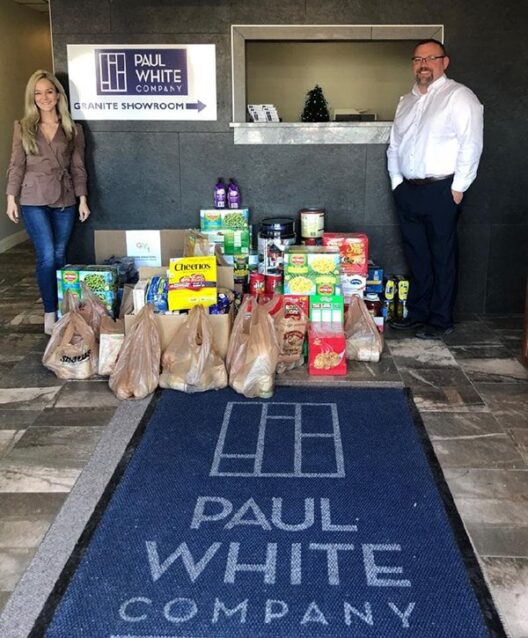 Food Drives, Charity Golf Tournaments and More
With efforts from both management and employees, even today the Company gives back to the communities they came from. Food drives and other charitable events happen annually and are integral to Paul White's legacy.
Always A Family Business
Being a family-owned business, Paul White Company has always understood the needs of both residential family homes and commercial enterprises. This set them apart from the get-go.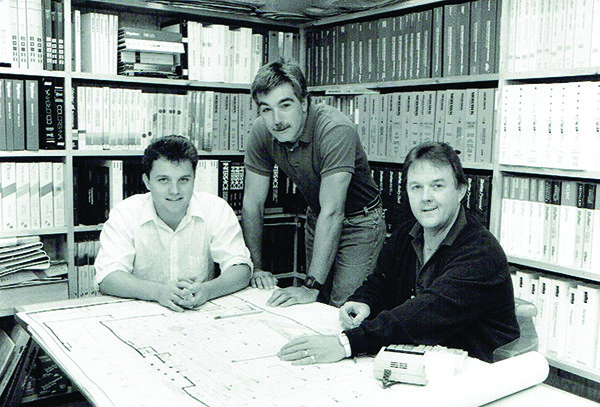 The Next Generation
The question of who exactly would inherit the company in the long run was inevitably asked. They would have some big shoes to fill, no doubt. But when the time came for a shift in ownership, two people in particular were ready. . . .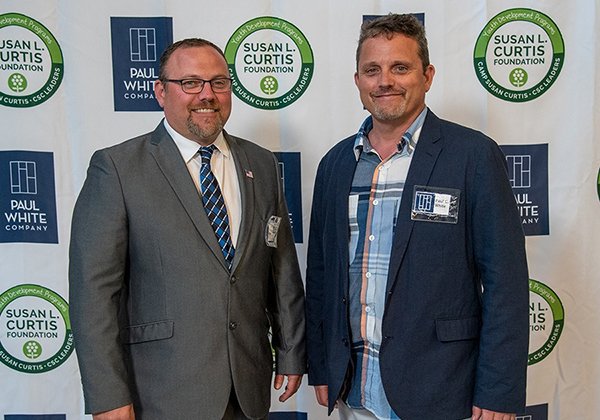 The Brothers Today
Nowadays, five decades after its inception, owners Paul C. and Jonathan White proudly carry on their father's legacy. The company continues to be a leader within its industry, and has become a household name in Maine and New Hampshire.
Paul White Company Thanks You
Above all, we want to thank you, our customers, for giving us half a century's worth of support and allowing us to do what we do. We are eternally grateful for this wild journey we've been on together.