FULLY CUSTOMIZABLE. STATE-OF-THE-ART TECHNOLOGY.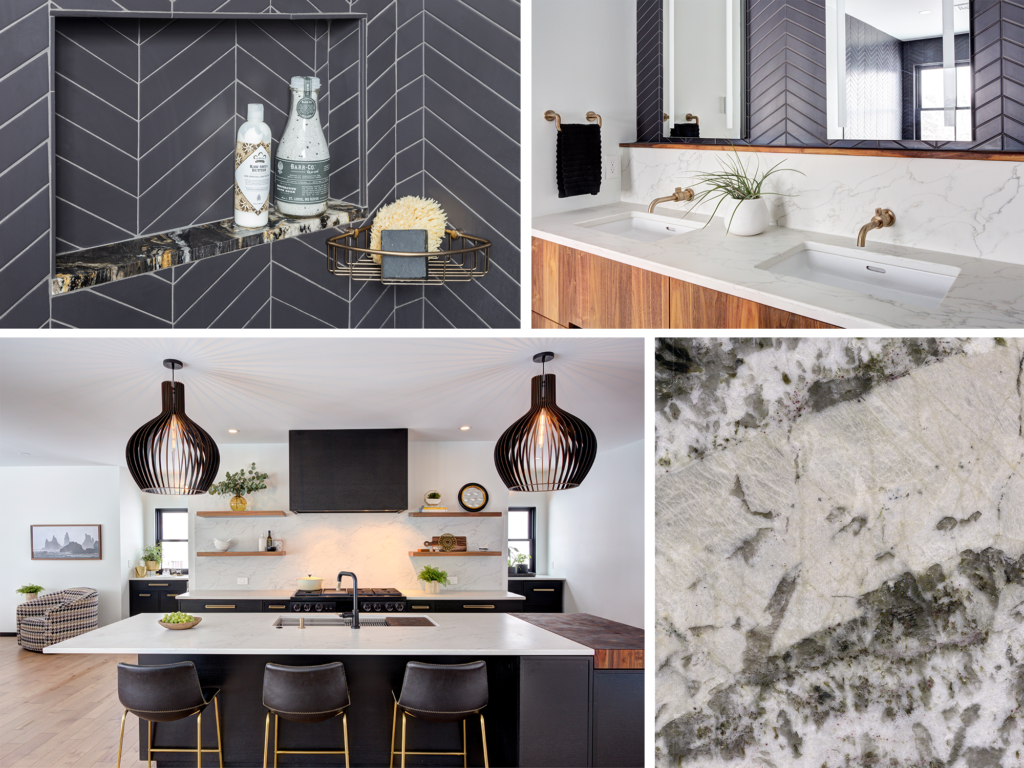 Granite, marble or quartz—which stone is right for your project? No two pieces are exactly alike. Luckily for you, the team at Paul White Company has the knowledge and expertise to help you find the right stone for your project.
Our in-house stone shop can provide customers with custom-cut stone slabs that fit the exact specifications of any project—commercial or residential. Over the years, our team has made a serious investment in top stone-cutting technology, giving us the ability to make the interior design dreams of our customers a reality.
Design choices range from fine-grained patterns to variegated visual blends. Aggregates are available in dozens of colors and several finishes.
Ready to get started on the center of your home?
Please read carefully as some changes have been made to our showroom and slab inventory.
To improve our fabrication process, and turnaround time, we've expanded our facility. This required we remove our slab showroom.
If you are looking for full slabs to complete your project. We can do a great job with specific lot selections using samples and photos/videos from our distributors. Our sales team is here to help you along the way. Please visit our showroom at 50 Allen Avenue, Portland location to view our wide range of engineered quartz and natural stone sample options to allow you to design the space of your dreams. You can shop these at any time, or you may contact us at 207-797-4657 to set up your personal design meeting with a member from our knowledgeable sales team.
Have a smaller-scaled project such as a vanity or coffee bar to complete? Remnants are perfect for this! You can shop these at any time outside our 444 Riverside Industrial Parkway, Portland location. If you find something you like, please jot down the name and ID# and call our showroom at 797-4657 to speak with a salesperson to have your selection put on hold and to discuss pricing.
Don't have a salesperson yet and just looking for something small and quick for pick up only (template and install not required)? Work with our stone shop directly to price these for you, call 207-878-6832 for a quote. Typical turnaround time for "cash & carry" pieces, approximately 2 weeks.
Begin your project with confidence, ease, and excitement. We look forward to working with you.