When its chilly outside, there's nothing better than a nice warm house—and floors—to come home to! At Paul White Co., we're ready to help keep you and your loved ones toasty with the best flooring for cold weather that is purpose built to help you stay warm and keep the Maine winter weather at bay.
The Classics: Carpet & Hardwood Flooring
Nothing is comfier and cozier than a plush carpet—a classic option for the bedroom and living room. Low pile carpet is also great for stairwells, hallways, and office areas, while higher pile is perfect for sitting and sipping cocoa in the living room. For an extra toasty feel consider a beautiful natural wool rug. With lots of color, texture and pile options, carpet is a great insulator, which means your toes will stay warm despite the Maine winter weather.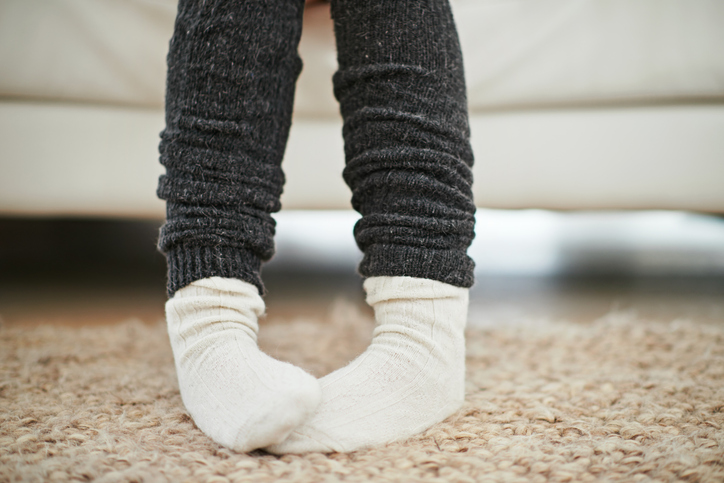 If you're looking for something that works in almost every room of the house, turn to hardwood flooring. So many gorgeous species to choose from—French Oak and Walnut, exotics like Teak and Sapele, as well as the always popular classics—Maple, Birch, and Hickory. You can also adjust the width, thickness, edge style, and gloss level to get a product that reflects your personality. Whether you're going for a cozy-cottage feel or something more modern, we've got options for all.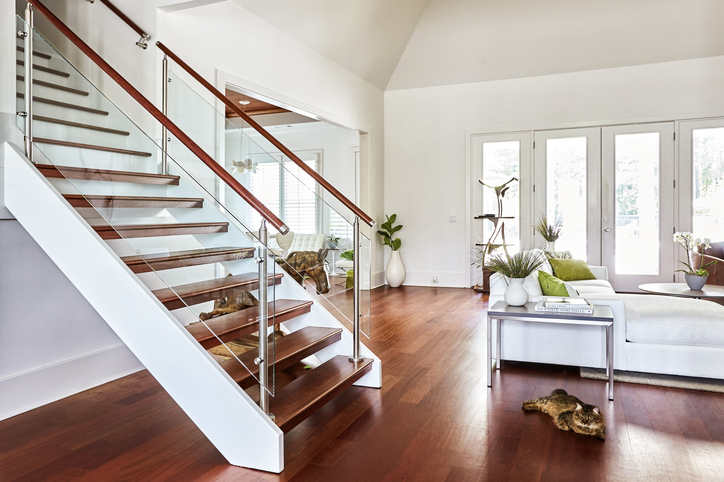 Tile as Unique as Snowflakes
When we think warm floors, tile typically isn't top of mind. But when done in combination with radiant heat, you're now talking a whole other level of luxury and comfort.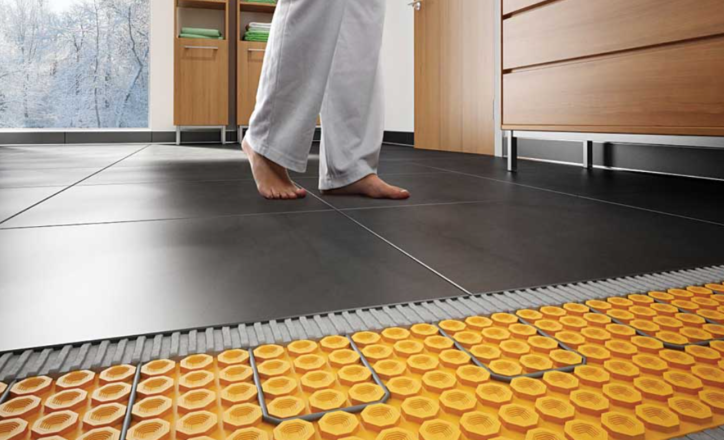 Electric or Hydronic? Hydronic (water tube systems) are a great option for new builds and would be provided and installed by your contractor, typically throughout most of the house, as a main heating source. While electric radiant heat is great for existing homes and can be provided and installed by us in large or small areas depending on your needs.
The chill is temporary. Tile may initially feel cold to the touch, but they're built to conduct heat. They won't expand and contract like traditional hardwood does with temperature changes making them the best choice for stability over radiant heat.
Porcelain and ceramic tile. Used in all areas of the home, as they're durable and easier to maintain. With a price point lower than that of natural stone, it also helps keep that wallet warm.
Vinyl & Laminate, Warm and Waterproof
This winter, you may be looking for a change. Floating vinyl and laminate floors allow for easier installation over existing flooring cutting down on extra removal and subfloor costs. They are also softer under foot than tile.
If you want the feel of a traditional hardwood or look of tile with easier maintenance, look to our luxury vinyl options.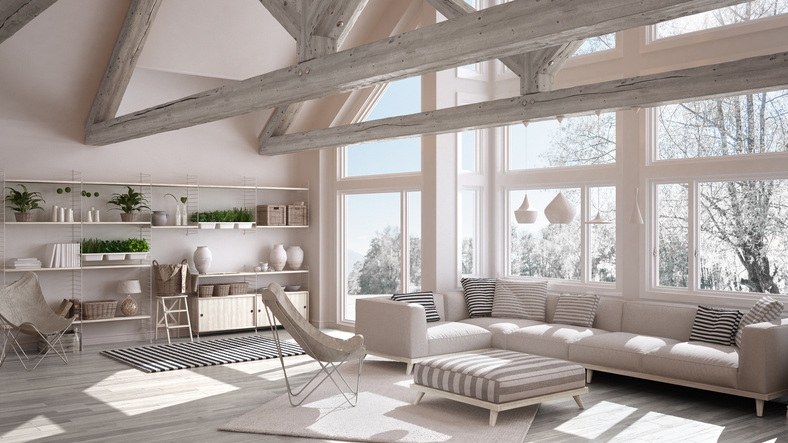 Laminate isn't just cost-effective and easy to clean; it's also been improved recently to be waterproof and has always been known for its superior scratch resistance.
Where you may never think about using carpet in your kitchen and bathroom and hesitate over putting in hardwood floors in these water-prone spaces, you would no longer have any worries about moisture damage with vinyl and laminate flooring—and you can use it throughout your home from your attic to your basement.
Start Your Flooring Project
Our showroom product and design consultants are ready to help you find the perfect option to meet your goals—whether that's a cozy carpet, modern hardwood, or tile with radiant heat. We're happy to answer all your questions, so you can find a floor that you can enjoy throughout the Maine winter and for years to come.
Stop by our showroom at 50 Allen Avenue in Portland, Maine, to get started on your next flooring project!