At Paul White Company, we know the kitchen is more than just the #centerofyourhome. It can also be a canvas on which to splash your unique personality and style. We think backsplashes are the perfect medium to express your flare and create the atmosphere you want—from cozy or rustic to modern or industrial.
Ranging from simple to extravagant, backsplashes can be a fun way of refreshing your home or making a statement in the kitchen of your new build.
Take a look at our tips on creating an unforgettable backsplash for your kitchen.
1. Dare to be Dazzling with Bold Backsplash Patterns
Drawn to the classic look of solid, black-and-white cabinets and countertops? This simple palette is perfect for making a bold statement with a colorful and patterned backsplash. The contrast will also keep your kitchen from feeling cluttered by drawing attention to the unique focal point of the room.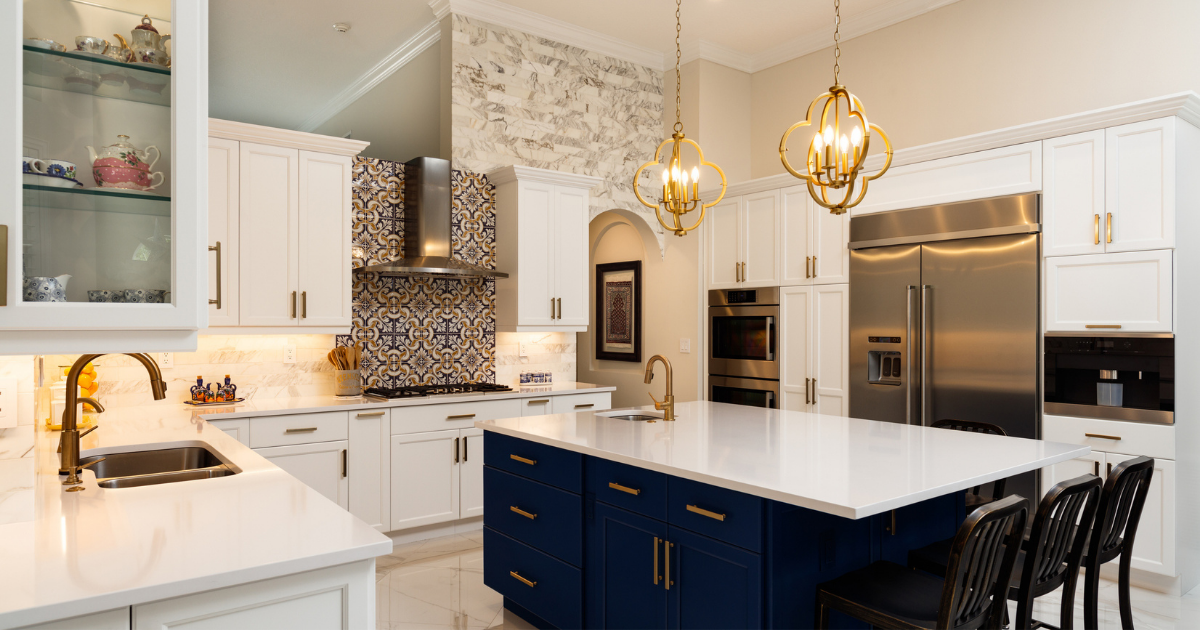 2. Sleek Slabs or Welcoming Wood on Your Kitchen Walls
Want to color outside the traditional tile lines for your backsplash? Draw inspiration from unexpected materials that will surprise your guests and add spice to your kitchen.
Sleek Slabs
Solid slabs aren't just for countertops anymore. For a modern, clean look, consider affixing stone, quartz or porcelain to your kitchen walls. The eye-catching materials are also easy to clean while making your space stand out from the more traditional backsplash concepts.
Welcoming Wood
Kitchens are a place of warmth and gathering. If you enjoy the cozy feel of hardwood, you can evoke that same sense of comfort with porcelain tiles that mimic wood planks. We carry a large selection of options with the look and feel of wood. This way, you can enjoy the warmth of wood in an easy-to-clean porcelain that's perfect for a kitchen backsplash.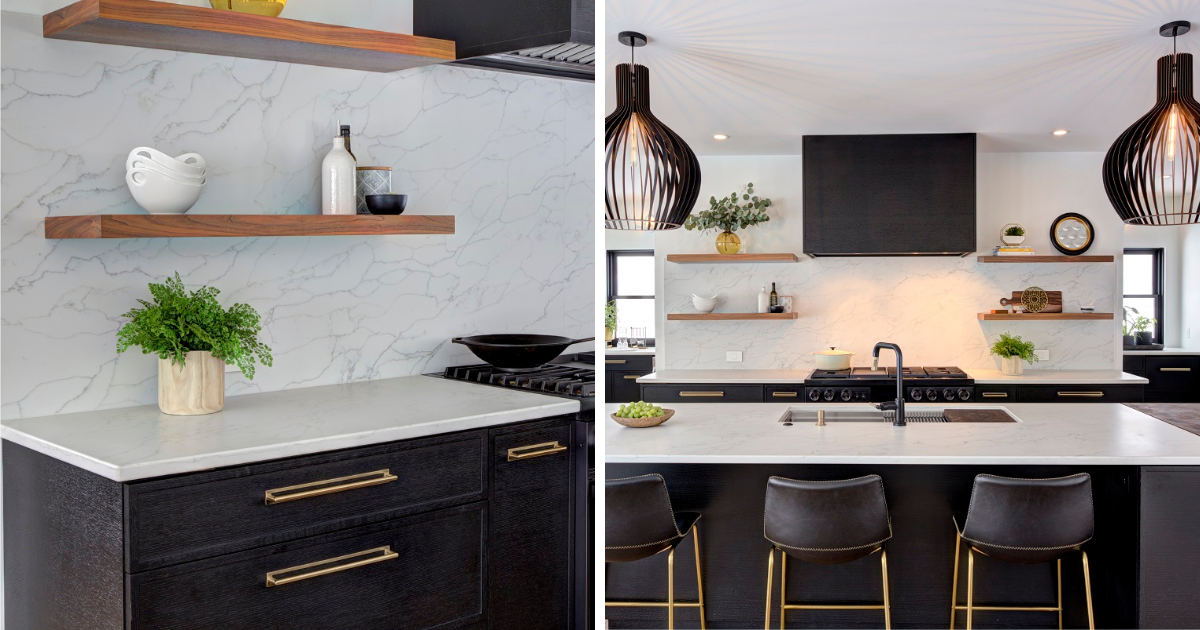 3. Consider Calming and Captivating Colors

From a subdued aquatic blue to a loud fuchsia, a colorful backsplash is a fantastic and easy way to let your personality shine—and set the tone for your kitchen. If you're looking to create a more cohesive look, match your backsplash colors to your countertops, cabinets or even appliances and light fixtures. On the other hand, choosing a contrasting color can help balance a kitchen—a vivid backsplash against an otherwise muted palette or vice versa.
Whatever you decide, color is always in style!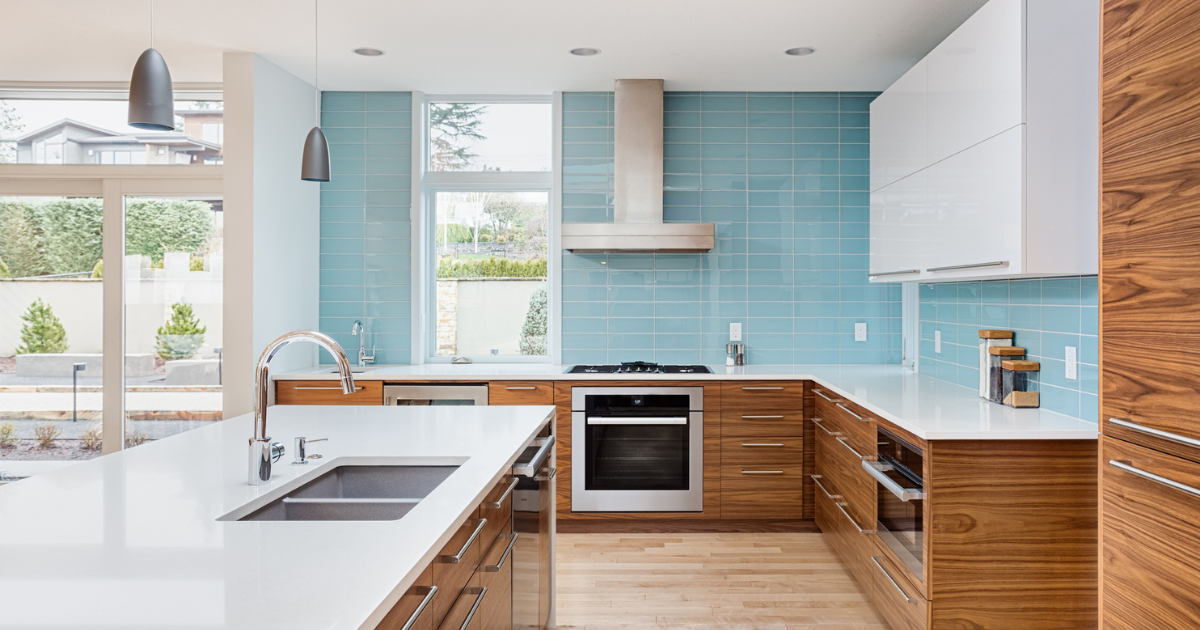 4. Transform Traditional with Texture
If you're leaning toward a solid color for your backsplash but want to add a little interest to the classic look, texture is a fantastic option. Imagine a matte black tile with texture that resembles a stone. When the light hits the surface, it creates an extra depth of design by picking up the dark grey undertones.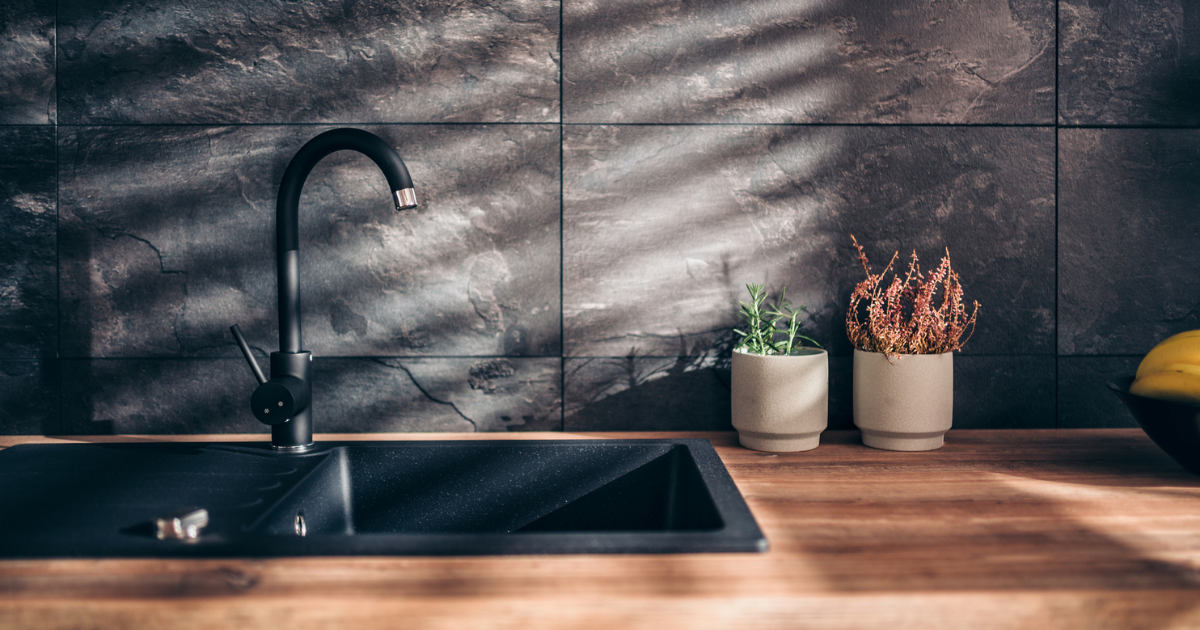 Texture doesn't just morph an otherwise plainly colored and shaped tile into a unique piece, it can also reflect the feel of the outdoors or the rustic look of a comfortable farmhouse.
5. Tried and True Tile with a Twist
Traditions become classics for a reason. Tile is one of the most commonly used materials for backsplashes—and rightly so; with the proper tools and techniques, it's relatively quick to install, easy to replace and will stand up to the extensive daily wear it faces in a kitchen while still being easy to clean.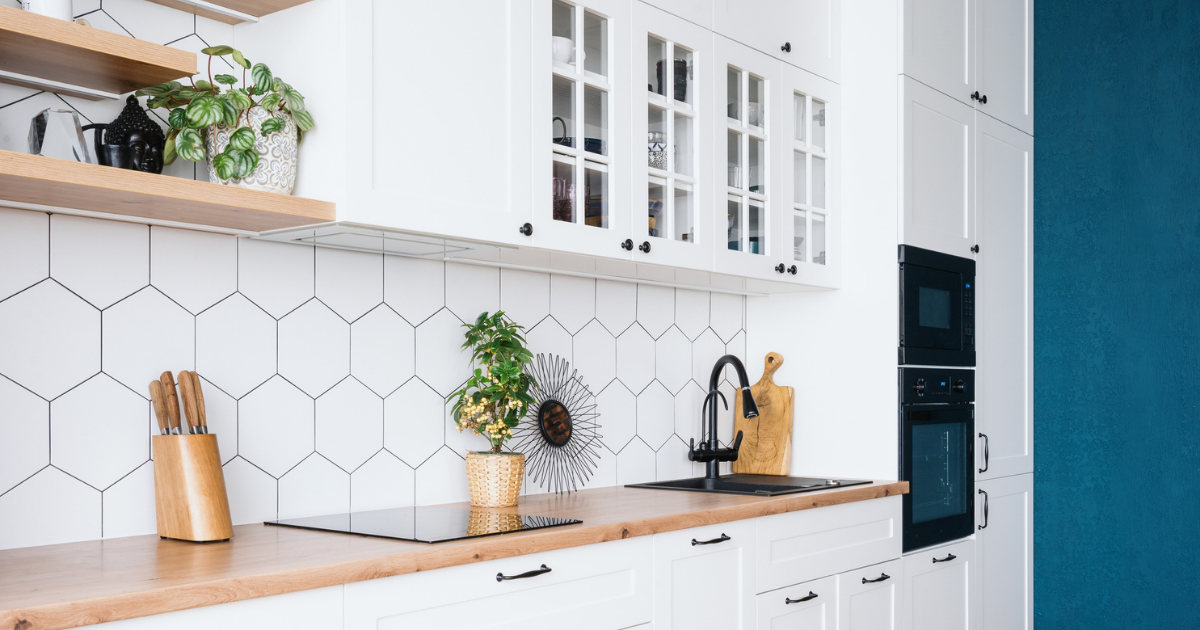 That doesn't mean that traditional can't come with a twist. We suggest using fun shapes, like hexagons or adding colored grout between classic white tile to add a pop of elegance and charm to any kitchen.
Brewing Up New Backsplashes
A kitchen can be one of the most used rooms in a home, so why not add your spice and flavor to your backsplash. We'll help you choose and install a backsplash that's fun and functional. Discuss your ideas with our experts or step into our showroom to take a tour of our textured and colorful tile and stone slabs up close. Call us at 207-797-4657 or visit us at 50 Allen Avenue, Portland, Maine.