Home design trends for 2022 already have us excited about the future in flooring, stone, tile and more. Paul White Company has fallen in love with five particular interior design trends, and we're sure they're bound to catch your fancy, too.
1. The 80s are Back—with Bold Carpets and Rad Ceramics
Most of us can't help but focus on the future—vacations, warm summer breezes, spending more time with family and friends—but one of the 2022 trends that we love has us jumping back into 80s.
We're now carrying a vintage revival carpet in a vibrant turmeric color. Its bold Aztec print will make any room dance. Don't worry about searching for carpet installation in Portland, Maine either; our experts have got you covered!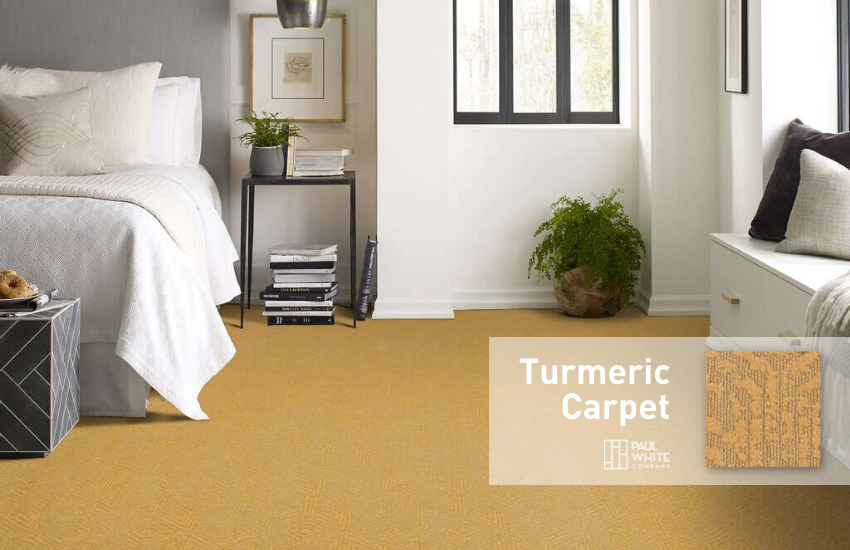 If carpet isn't your thing, or if you want to make the area around your fireplace crackle, consider our 8×8 tile, which are reminiscent of 80s home décor—while still being versatile. We love traditional white tile and white wood flooring, but if you want to go full swing with your color, you should try out our new spin on Terra Cotta with our Tortora Matte field tile.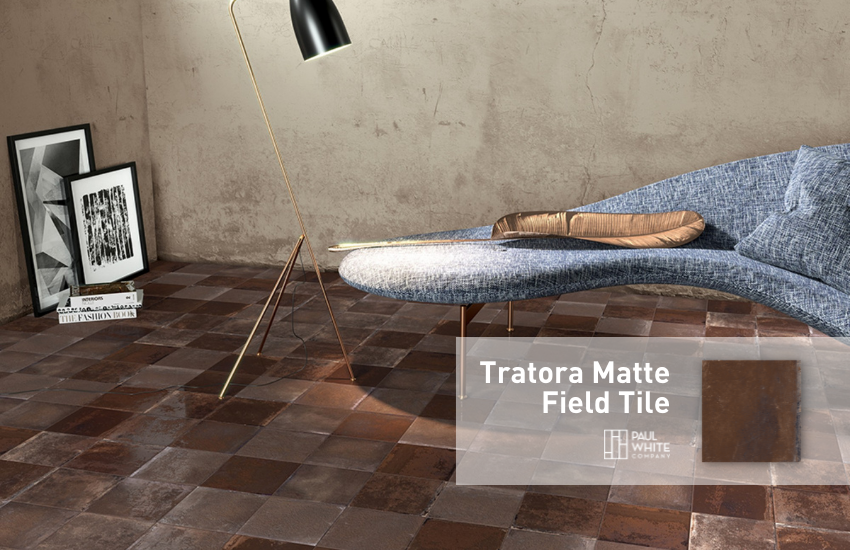 2. Hand-Crafted Tile Offers a Mix of Elegant and Rustic
Another trend that makes our heart sing is hand-crafted tile. With soothing green hues rooted in nature's palette, our hand-crafted glazed ceramic Marazzi Zellige tile is currently one of the most popular in our shop. We also have a graphite mix ceramic tile (Qualis Ceramica) that's perfect for those searching to create a sleek look with a distinctly rustic feel—be it for your kitchen, bathroom, or laundry room.
These tile are just a small part of our large selection, which is a great resource for creating a unique backsplash in your kitchen or an eye-catching statement wall in your bathroom.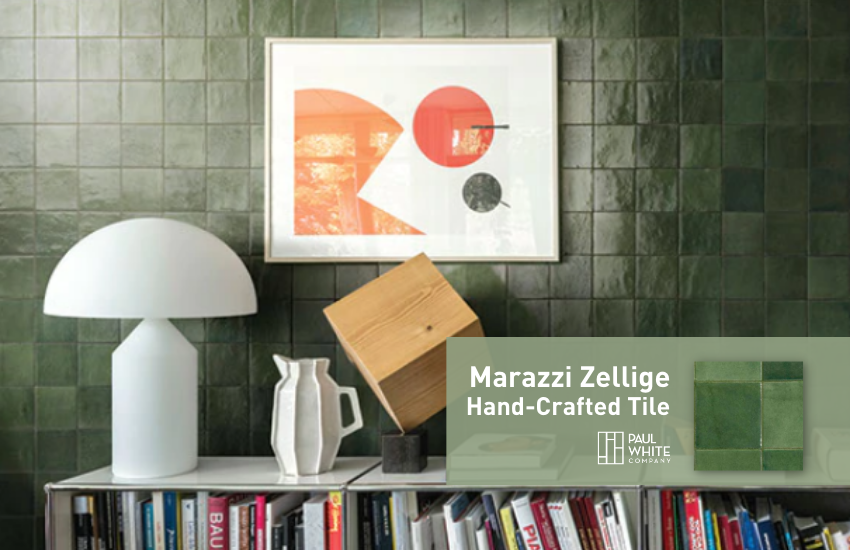 3. It's All About Color, Color, Color!
In fact, colorful tile fits right in with the third 2022 home design trend we love: more color, less grey!
We're particularly fond of our matte finish porcelain tile, which strike a wonderful balance between functional and attention-grabbing. We have our hearts set on the hexagon tile with half white, half turquoise look. You can let your creativity run wild and pick colors that suit your style.
You can even add unexpected flair to traditional wood flooring. Our Hallmark Regatta in Leeward Oak boasts a rich grain texture, with choppy saw marks giving it a unique twist.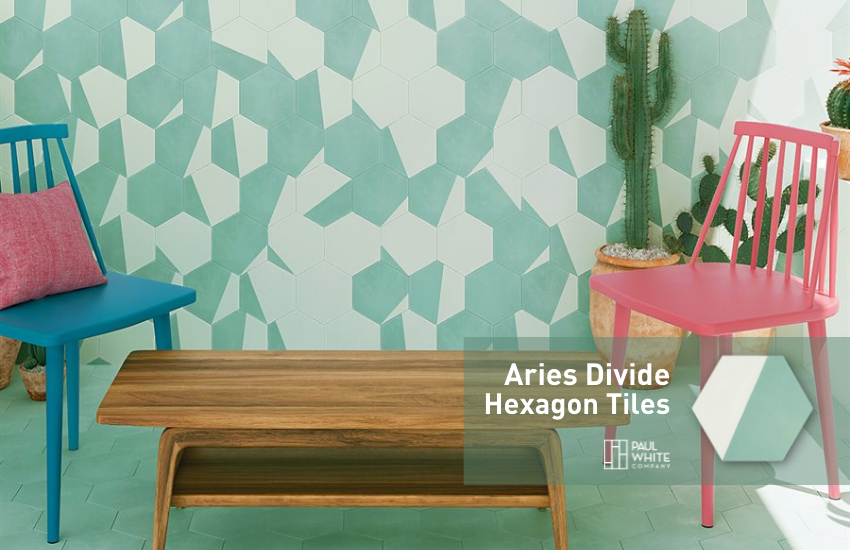 4. Up on the Farm(house)
If, like us, you're also enamored with the "farmhouse look"—an exciting style that's taken off over the past few years and looks poised to become a strong 2022 interior design trend. When we talk about farmhouse style, it's all about the wooden floors.
If you want flooring that looks like it's just been pulled from an old barn and given new life, we recommend wide planks from the Hallmark Floors Grain and Saw Collection. Full of knots and saw marks, these planks are a modern twist on rustic charm.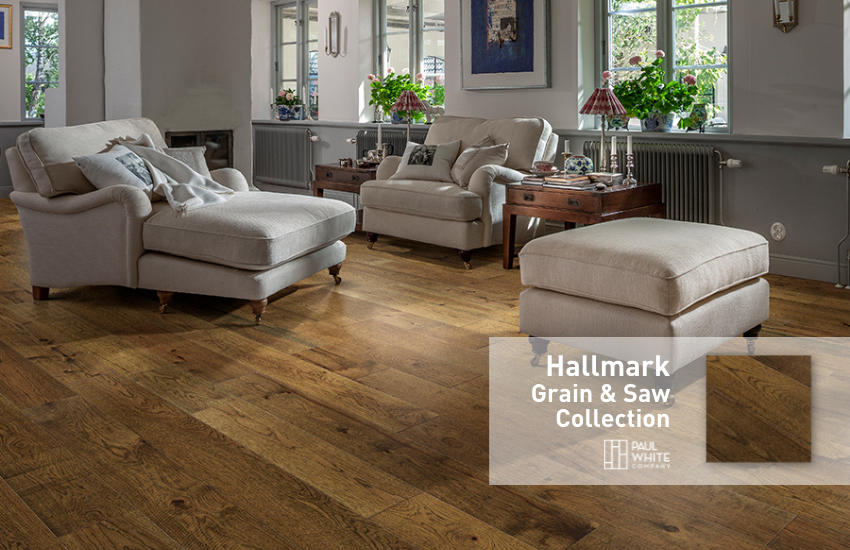 5. Say "Yes" to a Spa Shower
Last but certainly not least among our favorite 2022 home design trends is the custom spa retreat style shower. At Paul White Company, you'll find the perfect, relaxing shower remodel for the new year. Our experts will help you choose the right design features and luxurious accents, like large custom built-in niches to hold your bath items, so you can step into a peaceful retreat—right in your own home.
We also suggest a large tile format; laying tile horizontally keeps your space simple, helping you sink into a relaxing mood. From finding the perfect design to tailoring the material to the unique dimensions of your room, we're here to do the heavy lifting.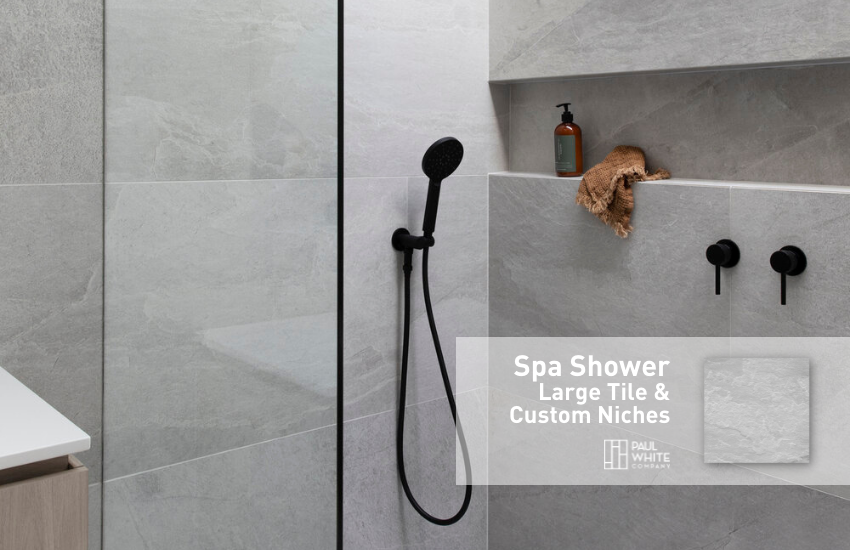 Whether you love these five interior design trends as much as we do or you have a different vision in mind for the #centerofyourhome in 2022, visit our showroom at 50 Allen Avenue in Portland, Maine or start your design using our Room Visualizer.