Summer is finally here—and with it, the sweltering heat. Thankfully, Paul White Company has the solution: retreat spa showers. To start building your perfect escape, we're diving into Lunada Bay Tile's "inspiration gallery," which offers a beautiful array of unique and functional designs. We've highlighted some of our favorite shower styles below and are here to guide you through creating and installing your shower aesthetic—whether you're looking to do a bathroom remodel, a complete home renovation, or just want to add a splash of fun to your home design.
Paul White Company carries a variety of Lunada Bay specialty tile and is ready to help you create the retreat of your dreams, so you can get the most out of your summer, and every other season throughout the year.
1. Just Add Water
The Just Add Water (JAW) style invokes the calmness of running streams—all from the comfort of your bathroom. On either side of the faucet and shower head, the colorful JAW border accents—lined with Shinju Liners in Olympia—give a lively blue pop against the dark grey concrete tile wall. This look offers a playful mix between classic and modern, giving the feel of water constantly running even when the faucets are off.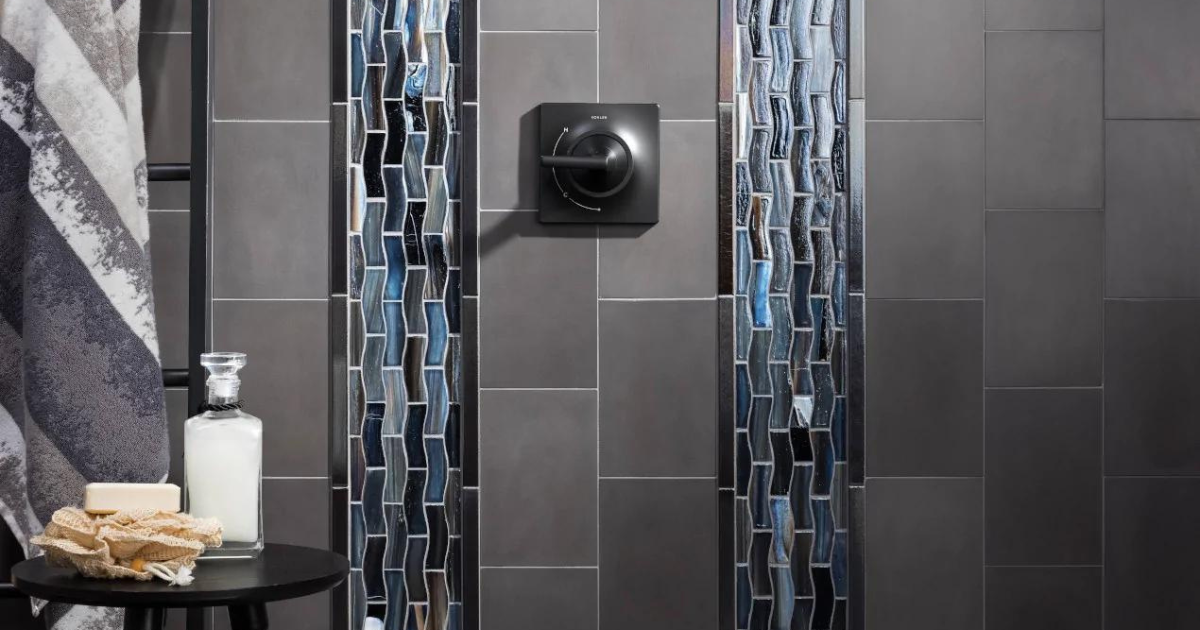 2. Out of This World Shower Walls
If you're leaning towards a more subtle aesthetic, but don't necessarily want a monochromatic look, we suggest the Shinju Crest Moonstone tile, which was also featured on TLC's Nate & Jeremiah by Design. The delicate variations of white, off-white and silver in each tile allow for captivating, undulating waves of color—without being overtly loud or dramatic.
The hexagonal, shield-like shape is reminiscent of a mythical sea creature, so that when you step inside for a relaxing shower, you'll feel like you're stepping into another world.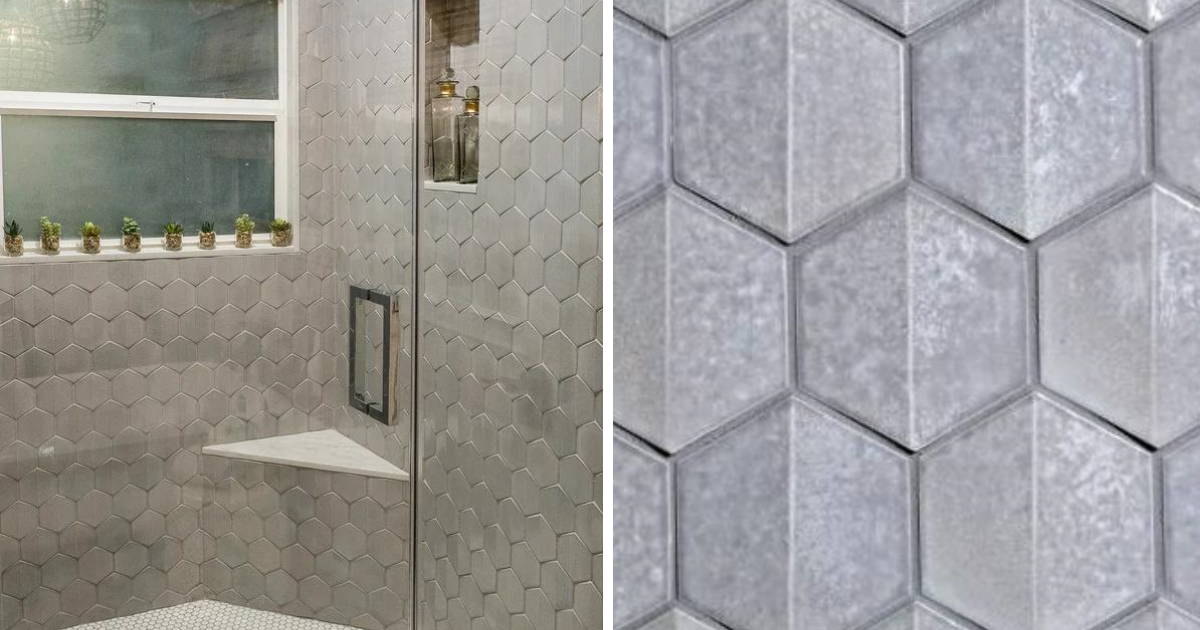 3. Artwork Composed of Shower Tile
Incorporating vibrant colors isn't the only way to achieve a bold and dramatic look with your retreat spa shower. Instead, consider an enthralling design with Lunada Bay Tile's Origami Mosaic Shower Wall.
The small, finger-sized hexagon-shaped tile in Bosa (a color similar to scales of a majestic fish, ranging from sparkling yellow to shimmering pearl) has a ribbed finish and can function like an accent wall in a bedroom. It also gives the look of constant movement, akin to a waterfall or a beaded curtain that can be swept aside at any time. For a unique look that doesn't rely on bold colors, think of having an Origami Mosaic Shower Wall to liven up your bathroom design.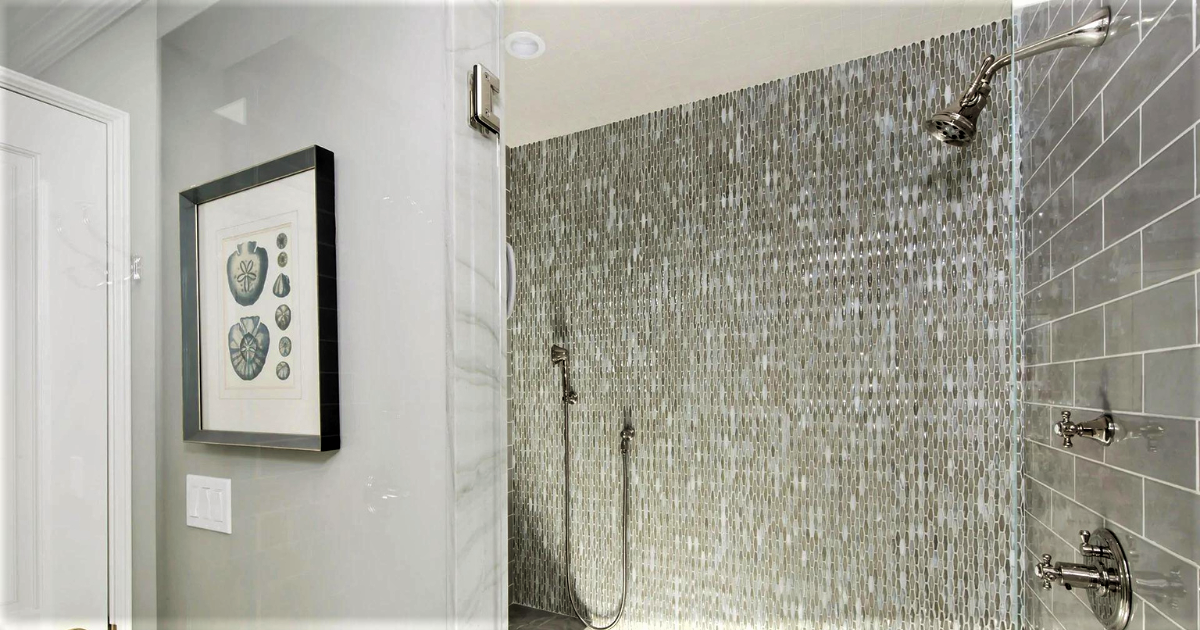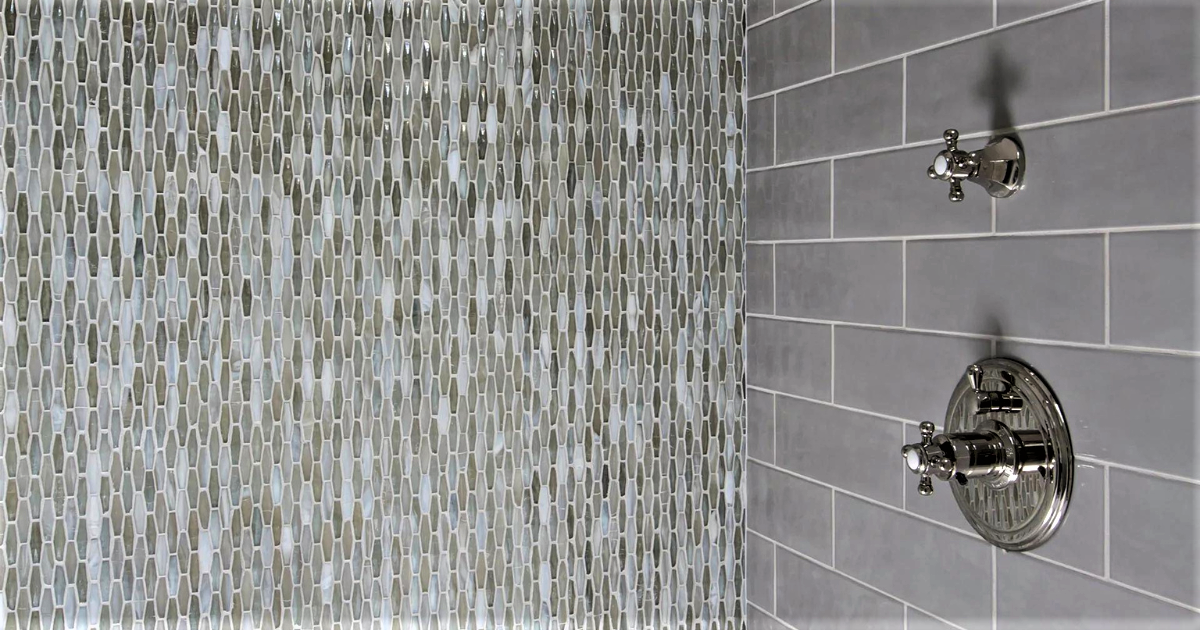 4. From the Shower to the High Seas
If you've ever wanted to feel like you're getting on a boat when you step inside your shower, set sail with the Luce Clipper Elevation Pearl tile.
In addition to a shape that resembles a 19th-century clipper ship, the tile also has a pearl finish that recalls the frothy white cresting the wake behind a boat on the seas. Even if you like dry land, the multifaceted textures and light colors of the Luce Clipper Elevation tile will add sophistication and brightness to your spa shower.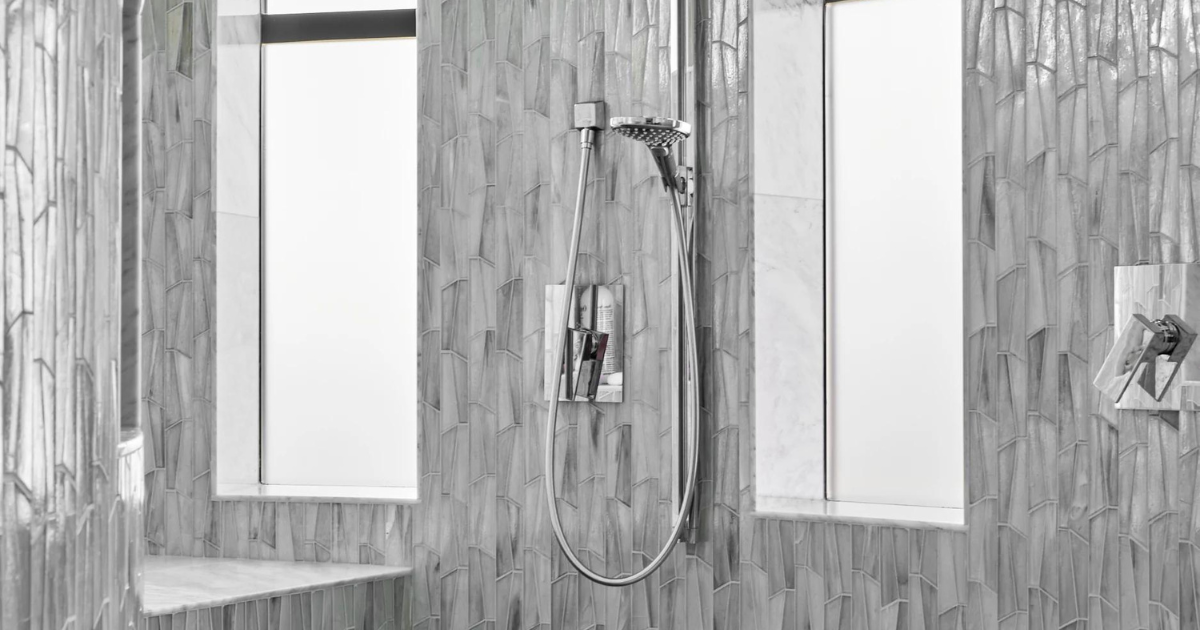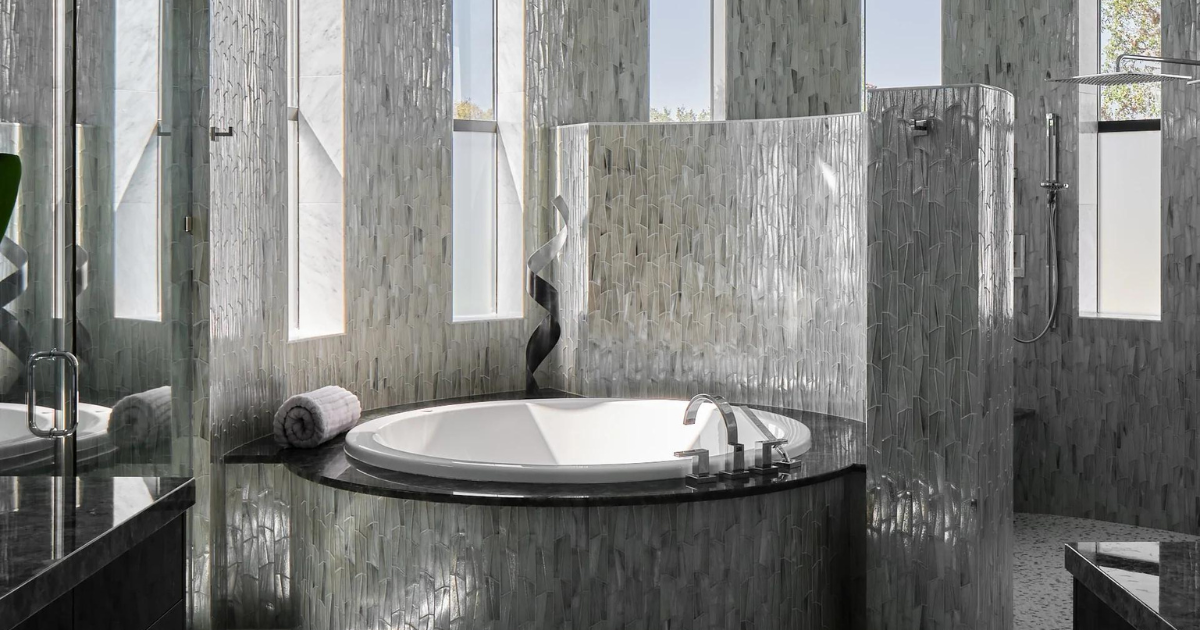 Sailing Toward New Spa Shower Horizons
Spa showers not only provide a calming escape from the summer heat; they can also be the perfect way to relax right at home. With the many varieties of Lunada Bay Tile products in our showroom, we have no doubt we can create and install your ideal shower retreat.
To view the Lunada Bay Tile product line or to get started on building your retreat spa shower, call us at 207-797-4657 or visit us at 50 Allen Avenue, Portland, ME 04103. Paul White Company is here to make the center of your home a calming, rejuvenating retreat.